Protect your car this winter!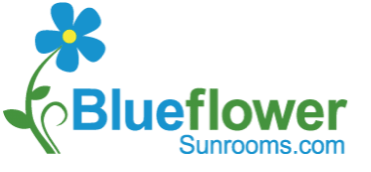 Custom Sunrooms
Customizable options, we customize each project to your needs

One Stop Shop
All products supplied and installed through Blueflower Sunrooms

Quality Installations
A+ BBB rating, best labour warranty available
Whether you are looking to build a dream garage or just a place to store your car away from the elements, BlueFlower Construction Has You Covered!
Detached Garages
Building a garage can be quite a daunting process the first time around. What permits do I need? Are there any gas, water or electrical lines nearby? What insulation should be used? How do I write and submit building plans? These are all important questions that need to be answered before you can start anything.
Don't worry – thats why we're here! We have been through the process time and time again and know it inside out. Together, we can create the garage of your dreams without any of the hassle typically associated with it – all while sticking to a budget.
Walls
Choose Between:
R20 wall
6 millimeter polycarbonate
Drywall only
Siding
Choose Between:
Vinyl siding
Aluminum soffit and fascia
Concrete
3.5″-4″ thick "Duramix" concrete
6″ thick curb walls
Choose:
Curb wall Height
Slope Or Flat
Floor Insulation
Electrical
Standard wiring package includes:
1 ceiling plug for O/H door
2 wall plugs
2 interior lights
3 light switches
3 exterior stock light fixtures
Frame
Custom Ceiling Height (min 8ft)
Choose Window Size:
36×36 (fixed or sliding)
48×36Â (fixed or sliding)
Get a
Free

Estimate

Need some help designing, building or financing a detached garage?

Let us help you out.
No-Obligation Consultation
The first step in creating the perfect garage is booking a
no-obligation consultation.
What to expect:
We will meet you at the site of your future garage
Together we will assess the land and locate any obstacles.
After getting a firm understanding of your needs, we will work with you to design the perfect garage.
Frequently Asked Questions
What Are The Benefits of a 4 Season Sunroom?
You Need A 4 Season Sunroom If...
You want to use the room year round
You want additional space for your entire family to enjoy
You want to increase your home's value and curb appeal
Need UV protection and protection from the elements
Want an outdoor space free from bugs and wind
Why Would I Choose A Screen Room?
You Need A Screen Room If...
You want bug protection while enjoying the outdoors
You have views you don't want to lose
You want to extend the use of your deck on windy days
You want a cost effective addition the whole family can enjoy
Need screens strong enough to hold up to kids and pets
What About Motorized Screens?
Talius Habitat Screens...
Allow you to block the sun and wind without compromising your view. Motorized and fully retractable screens that create a comfortable bug free environment for the whole family to enjoy. Safe for use near BBQs and outdoor propane fire pits.
What Are The Benefits of a 3 Season Sunroom?
You Need A 3 Season Sunroom If...
You want additional space for your entire family to enjoy
You want to increase your home's value and curb appeal
Want to enjoy the outdoors without pests and weather
Want UV protection, bug free, wind free, and protection from the elements
Is A Patio Cover The Right Choice For Our Home & Yard?
You Need A Patio Cover If...
You want protection from UV and rain on your patio
Have a summer home and you want to add usable outside space
Want to create a protected entertainment space outdoors for your guests
Want a beautiful addition to match your home's aesthetics
Want optional glass or polycarbonate roof panels to increase incoming light while providing protection
What Will I Get With Blueflower?
We Only Do Things The Right Way...
We fully permit all of our projects and include engineering approval when necessary. Blueflower Sunrooms wil take care of all City and building permits to build to code. Fully business licensed in Southern Alberta and BC.
Customizeable options, we tailor each project to exactly what you need
One stop shop, all products sold and installed through Blueflower Sunrooms
In operation since 2004
Quality Products and Quality Installations
A+ rating with BBB
Active WCB member
3D Plans
Best labour warranty available, 2 years
Commercial liability insurance up to $5,000,000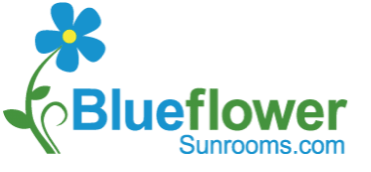 Request An Estimate
Please submit the following information for a FREE consultation.